The Job Market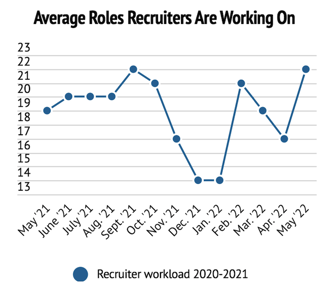 8 Ways To Gain Access to The Hidden Job Market (With Examples)
There comes a point in a job seeker's search for the perfect position that they wonder if they're missing something. They've been spending their days on job board websites like it's a full-time position, yet still left empty-handed when it comes to job offers or even interview requests. They begin to worry that the viable opportunities for positions in their industry have run dry.
Many people looking to land their next job imagine employers in their field posting every open position in their company across the internet, stating job openings loudly for the world to hear in the hopes of casting out a net that brings on the best applicants. Unfortunately for these jobseekers, this isn't always the hiring process when it comes to competitive positions.
This is the concept of the hidden job market. The hidden job market is a term coined to describe jobs that aren't explicitly published on job boards for applicants to easily find. The opportunities are instead accessed through a candidate's professional network or a company recruiter.
3 Reasons Why Employers Turn to the Hidden Job Market
At first glance, candidates often wonder why an organization would choose not to list their job opportunities online to bring in applicants. However, there are a few key reasons why employers choose to utilize the hidden job market instead of the open one. Below are three common reasons for keeping positions confined to the hidden job market.
It's less time-consuming and cheaper. When a company posts about an open position online, it kickstarts a long and expensive process. Hiring a person takes a great deal of consideration. When an organization receives hundreds of applications because they posted about the opportunity on a job board, it only lengthens the process more.
It accounts for the company's public relations. A corporation's public image is a factor that needs to be taken into account. Some companies prefer that their open positions and periods of hiring aren't public knowledge. In this case, relying on the hidden job market keeps this information under wraps.
When the job remains on the hidden job market, the only candidates who can access the opportunity are the ones who have professional connections in the industry. This generally means that the applicant pool is more experienced and skilled in their occupation.
What Is the Job Market?
The job market changes rapidly on a local and national level in every country. National employment news consists of the unemployment rate, trends in particular industries, and careers in unusually high or projected demand. Individuals and companies can use this career information to forecast marketability or talent availability.
The job market is a concept meant to evoke the structures of competition, exchange, and the interplay between employers searching for employees and employees searching for work. It is an essential aspect for employers and job seekers.
The demand for labor in a given economy will grow or shrink based on the market for jobs. It will look at the urgent demand for different industries, the level of education needed for those positions, and other factors that will affect the market. When the unemployment rate is high, the supply on the market for jobs increases, and the market may even see job gains. This gives employers a chance to be more selective in their hires and offer lower wages. When the unemployment rate drops, employers will have to compete for the best talent, and they will need to raise wages and provide other benefits.
If you want to look more in-depth at the job market, you should study the field of economics. Economics also looks at how labor affects the overall economy through the study of labor economics. Labor is defined as the measure of work that people do, contrasted with the economic circles from capital and land, affecting production. Some people will also refer to "human capital" as employees' skills and abilities. A labor economist will look at workers, employers, and patterns from the distribution of total employment, income, or wages.
However, when analyzing the job market, look at the local employment market. If you don't know how to interpret the local job market, a professional recruiting agency or an employment center should understand different hiring and economic conditions.
How to access the hidden job market
Tapping into the hidden job market requires networking effectively to build your connections and learn about unseen opportunities. You can use the following advice as guidance for building your network and gaining access to hidden jobs:
Explore your current company
If you are looking for a change but enjoy working at your current company, you can ask around about internal opportunities elsewhere. Part of the hidden job market comprises companies with job openings intended for internal candidates. Connect with colleagues in departments that interest you and ask if they have any current or upcoming openings. Continue developing these relationships and staying in touch even if they do not have anything immediately. Your connection and demonstrated interest could lead them to contact you when an opportunity arises.
Because you already have a job at the company, try to conduct this process discreetly. Depending on your relationship with your supervisor, you may not want them to know that you are looking elsewhere. However, when an opening arises that you would like to apply to, have a conversation with them about your intentions. Be sure to focus on the positive aspects of the change, such as the new opportunities it provides, rather than discussing why you dislike your current job. They will appreciate the honesty, and it can help them prepare to fill your place if the situation arises.
Reach out to existing contacts
Share your goal of finding a new job with your professional and personal connections. Help them by being specific about the type of jobs you are seeking or your preferred professional fields. If they do not know of existing opportunities at their companies, they can contact you if something arises. Or they may be able to connect you to someone at another company with openings. To keep these connections strong, interact with them regularly by sending friendly messages or sharing content you think they may appreciate. Consistent communication proves your continued interest and helps keep you top of mind.
Join networking groups
You can find networking groups related to your geographic area or your specific profession. These groups often serve as a resource for making new connections via regular meetings or networking events. Because the other networking group members are also seeking work, they may be eager to discuss advice for finding and applying for job opportunities. And they may hear about hidden jobs outside their areas of interest that they can share.
Think of finding a new job as a collaborative effort. Try to share insights you learn with your new networking connections to aid their searches, too. People may be more receptive to giving information or advice when they know you would do the same for them. As with your other professional connections, continue to stay in touch even after finding employment. You never know if someone will get a job at a company that you may want to work for in the future.
Utilize professional organizations
You can also learn about potential opportunities via alumni associations. Fellow alumni sometimes provide access to job openings not posted publicly. You can also join professional associations focused on your profession or field of interest. Companies in the industry may reach out to associations before posting openings publicly. These professional organizations also offer events to build your network with industry peers or alumni who work for your desired companies. These relationships can provide advice for your search and potentially connect you to hidden opportunities.
Stay active on social media
Many of today's employers have social media profiles, so make sure to follow or connect with those that interest you most. You can also use them to identify key employees within the company. Try to build connections with these figures by engaging with their content regularly and respectfully, providing unique insights when possible to demonstrate your industry knowledge. If you can develop a rapport with these figures, you can reach out to them to express your interest and ask for an informational interview.
Remember to keep your social media profiles up-to-date with information about your current or most recent job responsibilities, accomplishments and skills. Stay active by joining and participating in online groups related to your industry, along with posting original, relevant content on your profile. These tactics can help you stay engaged in your professional community and build your network. When your connections see your activity and demonstrable expertise, it can help you make an impression that could lead to potential opportunities.
Connect with recruiters
Some employers use internal or external recruiters to find candidates for non-posted jobs. You can sometimes research and discover their internal recruiters via social media. If you decide to reach out to them, avoid asking for a job immediately. Try to build a rapport first, and discuss the reasons behind your interest in the company. Then you can mention some of your relevant and beneficial skills. Match their level of engagement and give them sufficient time to respond. You do not want to overwhelm them by sending too many messages or pushing for a response.
Resources:
https://www.zippia.com/advice/hidden-job-market/
https://www.recruiter.com/job-market.html
https://www.indeed.com/career-advice/finding-a-job/hidden-job-market
https://www.nytimes.com/2021/04/24/travel/job-market-tips.html